Chimney Caps and Rain Pans
Why Buy Your Chimney Cap From The Mad Hatter?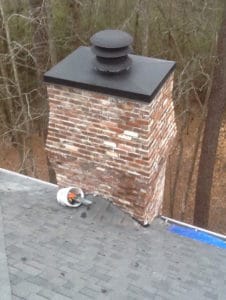 Add Value To Your Home With Our Custom Made Chimney Caps!
The Mad Hatter proudly carries and installs custom made chimney caps. Our master metal fabricators have over 30 years of experience fabricating custom heavy-gauge galvanized steel or pure copper chimney caps. Over the years, we have accumulated valuable feedback from masons, builders, chimney sweeps, and homeowners, which has resulted in a product that satisfies virtually any need.
We offer a variety of finishes, including standard Flat black, stainless, and polished copper. A ½-inch heavy gauged galvanized steel screen is securely riveted to each side to keep birds and animal intruders out. Wildlife in the smoke chamber area can cause noise, odor problems and can even pose health hazards for your family.
Advanced Moisture Protection
Moisture is a major enemy to any chimney. Over time, it will cause cracks and crumbling in an unprotected chimney top, decaying mortar and hollowing out bricks. Rain falling freely into open flue tiles will descend to the smoke shelf area causing odor in wet weather and often rusting out the damper. To keep the crown and flue dry, our custom made chimney caps are designed to have a minimum of a 4-inch overhang on all sides.
Our rain drip lip construction takes extra time to produce but provides superior strength for its weight. The cap is secured to the chimney with steel wire that runs from the cap down to the masonry nails in the solid body of the chimney. This allows the cap to be removed and then secured at any time for cleanings and inspection. All in all, our custom chimney caps add value to your investment by protecting your home and family.
Doesn't a custom chimney cap from our chimney company make sense to you?
Benefits of Custom Made Chimney Caps and Rain Pans
Custom made to exactly fit your chimney
Stops intrusion by birds, squirrels and various wildlife
Protects masonry from moisture damage
Stops leaf litter
Keeps rain out of your fireplace
Reduces back puffing
Rain drip lid construction
Heavy-gauged galvanized steel
Trusted Chimney Experts in Atlanta, GA
Chimney Inspection Service
Chimney Sweeping & Cleaning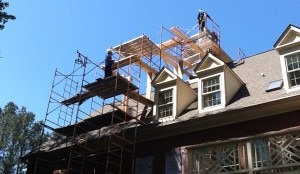 Chimney Lining & Restoration