NFPA Chimney Inspection Procedure
Professional chimney sweeps generally offer an inspection service that will meet one of three levels of inspection. The NFPA Inspection procedure details for the homeowner and the inspector what parts of the chimney should be inspected under a given set of circumstances. When seeking a chimney inspection, the homeowner should detail the areas he wishes inspected and discuss the costs and invasiveness of each level and its methods.
The Three Levels of Chimney Inspections
Level 1 Chimney Inspection
A level 1 chimney inspection is generally considered limited to visible areas of the chimney that don't require tools or ladders. This may be the exterior of the chimney (partially visible from both the inside and outside of the house) as well as the inside of the chimney under some conditions.
Level 2 Chimney Inspection
A level 2 chimney inspection is a more involved inspection that will include all portions of a Level I Inspection, as well as accessible areas of the chimney structure, including areas within accessible attics, basements and crawl spaces. Common hand tools and ladders are generally used, and will include examination of the chimney interior by video scanning or other comparable means of inspection. The inspector should also determine that the flue is properly sized for the appliance venting into it.
Level 3 Chimney Inspection
A level 3 chimney inspection includes all portions level 1 and 2 inspections, as well as examination of non-accessible areas of the chimney structure that are reasonably suspected of containing hazards. Non-accessible areas are those areas that cannot be reached without damage or destruction to the chimney, building or building finish, or areas that would require special tools to reach. Examination of non-accessible areas should be limited to suspect problem areas. In as much as inspection of these non-accessible areas will likely result in damage to the building, the inspector and homeowner should discuss these details beforehand.
Trusted Chimney Experts in Atlanta, GA
Chimney Sweeping & Cleaning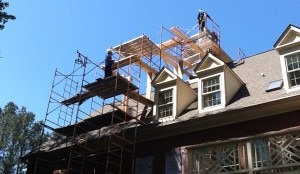 Chimney Lining & Restoration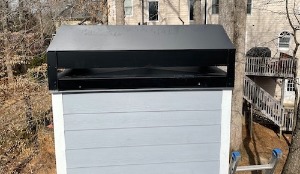 Mad Hatter and their crew did a fabulous job on the installation of a complete fireplace and ventilation system for our basement buildout. They also did all of the stone work and it looks awesome! Absolutely BEAUTIFUL work! Another general contractor was all talk, while scratching their heads, and actually in process with an incorrect installation! I had presence of...
read more
The class that I took at the Mad Hatter was most impressive. The presenter was extremely knowledgeable, pleasant, and informative. Very professional group. We all came away with a great deal of information. The show room with all the outdoor grill and fireplace equipment was a baroque cook's candy store; the most heard comment was "we...
read more
My two fireplaces were a mess and not working. I just moved into a MCM 1960's home. Fred, Santiago and the rest of the crew where so professional and I was amazed on how hard they work on each project. I have not seen a company like this that had amazing work ethics in such a long time. This project...
read more