Chimney Chase Restoration
We Restore Damaged Chimney Chases!
The Mad Hatter can restore the damaged chimney chase at your home or on chimneys located around your apartment community. We also offer
custom chimney caps and rain pans
to help keep moisture and wildlife out of your chimney. Contact our team for a free service quote.
Trusted Chimney Experts in Atlanta, GA
Chimney Inspection Service
Chimney Sweeping & Cleaning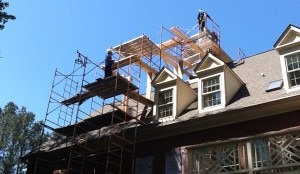 Chimney Lining & Restoration